POLLOS
&

PARRILLAS
Peruvian Cuisine
by Sr. Ceviche
Save 15% OFF your first online order.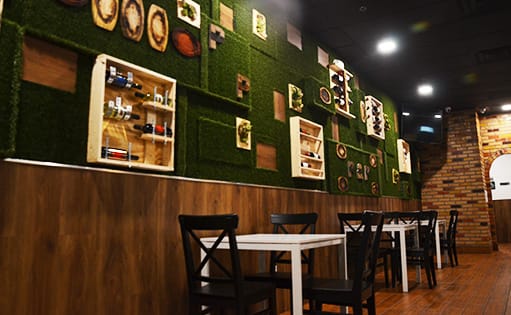 About Us
The story of Pollos & Parrillas – Peruvian restaurant Cooper city FL, began many years ago, when our executives chefs Alonso Jordan and his father Eduardo, started their culinary training in Peru. During this time, they developed a passion for the flavors of traditional Peruvian cuisine. Inspired to share this passion, Alonso sought the help of his brother Eduardo Jr, and together they decided to open Sr.Ceviche in South Florida, in June of 2013.
Just a year after opening, we received our first big honor. One of our dishes, "The Ceviche Clásico", was recognized as the "Best Traditional Ceviche in Florida" for which we received a prize known as the "Oscar of the Traditional Ceviche" given to us by the Consul of Peru in Miami.
After successfully open their third Sr.Ceviche they took on the next challenge with their new addition of Pollos & Parrillas.
Alonso, Eduardo Jr, and their father Eduardo created a completely new menu keeping their Peruvian tradition alive on every dish.
Order Online
Getting your favorite Pollos & Parrillas delivered to doorsteps has never been so easy. Now you can order delivery or pickup online and avoid waiting on hold or repeating your credit card number over the phone.
Here at Pollos & Parrillas – Steak restaurants Cooper city FL, we want to make things as convenient as possible for you. That's why we offer 15% OFF your first order when ordering online, just use promo code: SAVE15 at checkout.
Download our app or order directly from our Website and enjoy ordering our delicious food today. We pledge that your order will be right and right on time.